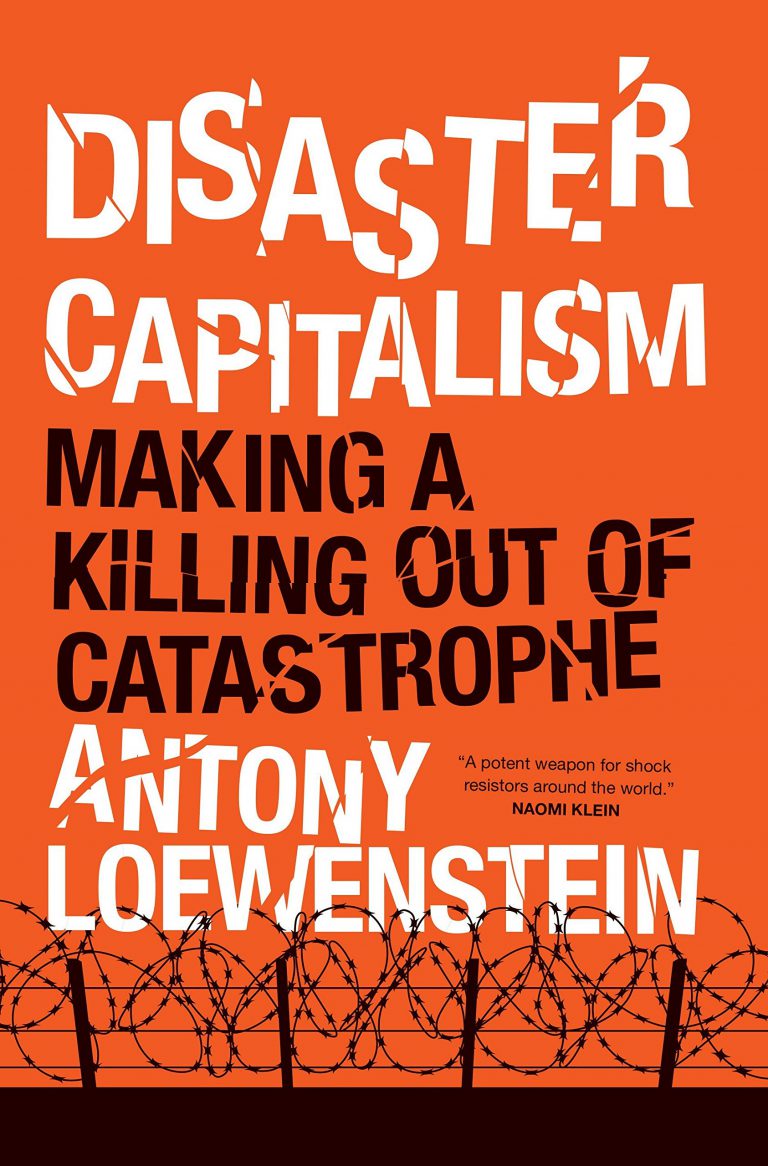 Disaster Capitalism
Making A Killing Out Of Catastrophe
Best-selling journalist Antony Loewenstein trav­els across Afghanistan, Pakistan, Haiti, Papua New Guinea, the United States, Britain, Greece, and Australia to witness the reality of disaster capitalism. He discovers how companies such as G4S, Serco, and Halliburton cash in on or­ganized misery in a hidden world of privatized detention centers, militarized private security, aid profiteering, and destructive mining.
Disaster has become big business. Talking to immigrants stuck in limbo in Britain or visiting immigration centers in America, Loewenstein maps the secret networks formed to help cor­porations bleed what profits they can from economic crisis. He debates with Western contractors in Afghanistan, meets the locals in post-earthquake Haiti, and in Greece finds a country at the mercy of vulture profiteers. In Papua New Guinea, he sees a local commu­nity forced to rebel against predatory resource companies and NGOs.
What emerges through Loewenstein's re­porting is a dark history of multinational corpo­rations that, with the aid of media and political elites, have grown more powerful than national governments. In the twenty-first century, the vulnerable have become the world's most valu­able commodity. Disaster Capitalism is published by Verso in 2015 and in paperback in January 2017. It was published in Arabic in 2019.
The book is endorsed by Noam Chomsky and best-selling journalists Naomi Klein, Jeremy Scahill and John Pilger.